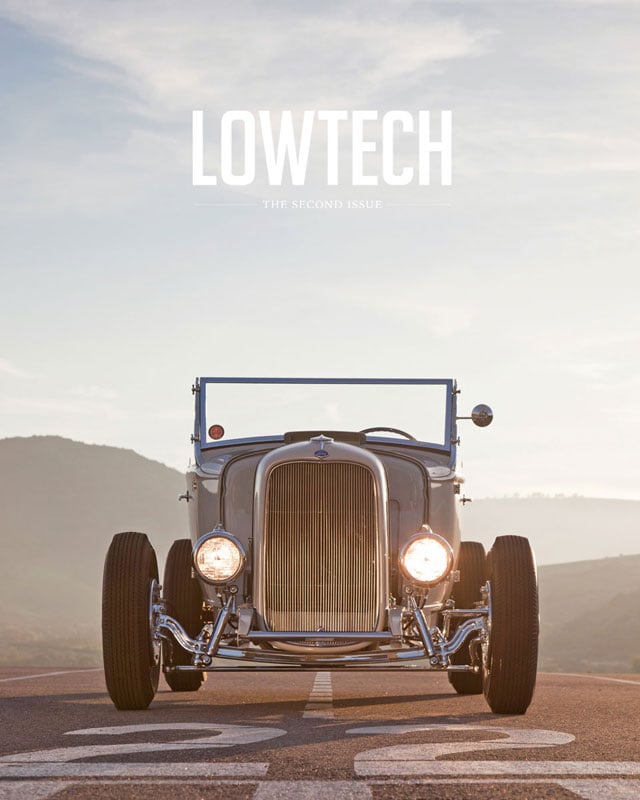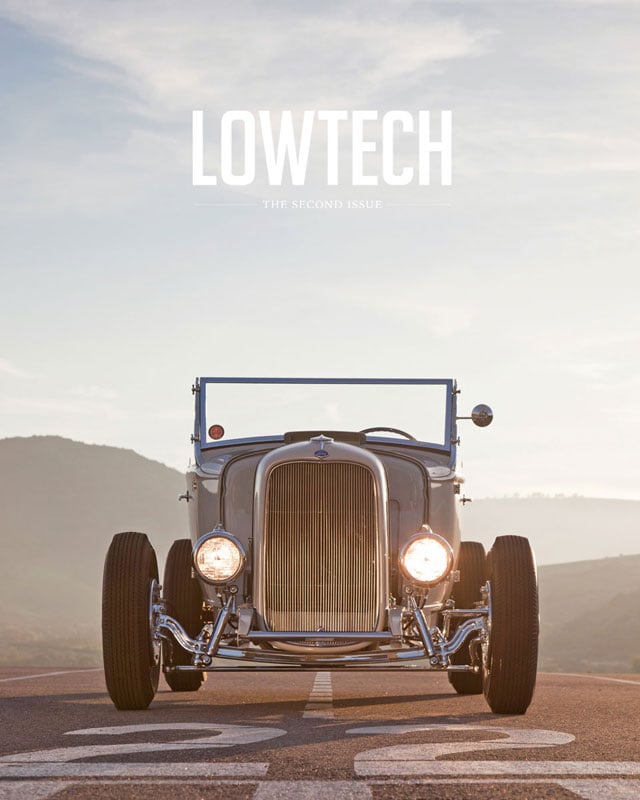 LOWTECH – The Second Issue
$23.00 / Sold Out
– Traditional Hot Rods & Custom Cars
– Cruisers & Drag Racing
– True Stories
– 100+ Pages
- $23 (+ shipping)
LOWTECH – The Second Issue features a carefully curated selection of cars and stories, ranging from traditional hot rods to contemporary mild custom builds, including even a look back at some of the pioneers in drag racing.
Order your copy now and enjoy some great stories and inspired photography! Worldwide shipping!
Table of contents:
- Nathan Sutton's 1932 Ford Fordor
- Mark Kawano's 1962 Chrysler
- The Dragmaster Files
- Surfin' Wheels San Clemente CA
- Brett Miller's 1931 Ford Roadster
- Oceanside Nights
- Jay Dean's 1929 Ford Roadster
- John Boley's 1965 Cadillac
- The Cheaters at Pendine Sands UK
IMPORTANT NOTE!
Shipping to the US, Australia and New Zealand can take up to 4-5 weeks since we're shipping from Europe! Thank you for your patience!